Hi! I'm Vicki Bussinger.
Registered Dental Hygienist
About Me
Get to know me a little better.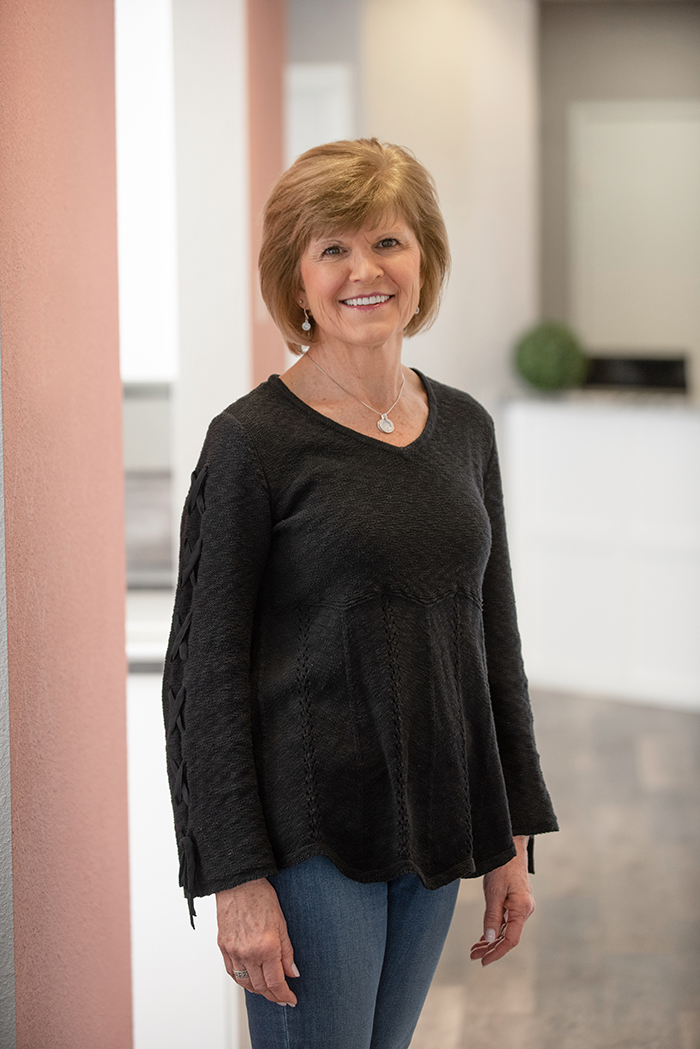 Hi, I'm Vicki and I've been with Dr. Bowen for more than 20 years and in dentistry for well over 35 years. I love working one-on-one with my patients to help them become healthier. The relationships I've built with patients feel like family and so, why wouldn't I want to provide them with the best dental care possible? Speaking of family, I've been married to my wonderful husband for over 30 years and we have two daughters. When I'm not busy at the office, I stay active by volunteering, working out, reading, and taking walks.
"
Very friendly, professional and knowledgeable staff. I was impressed with my visit and thorough exam and would highly recommend Dr. Bowen if you are looking for a dentist.
"
I really love Dr. Bowen and her staff! The new office is wonderful and modern, and it feels like a family visit rather than a dental visit every time I go!
"
Friendly, understanding staff and hygienists, making sure that you're as comfortable. Also, they were able to get the coffee stain off my teeth! 10 out of 10 for hiding my caffeine addiction from the world!