Contact Us
Located in Northeast Colorado Springs, Dr. Bowen's office is designed to give you a spa-like experience while you receive exceptional dental care.
Our Office
5426 North Academy Blvd. Suite 105
Colorado Springs, CO 80918
Hours of Operation
Monday 7:30am – 4:30pm
Tuesday 7:30am – 4:30pm
Wednesday 7:30am – 4:30pm
Thursday 7:30am – 4:30pm
Friday 8:00am – 12:00pm, by appointment only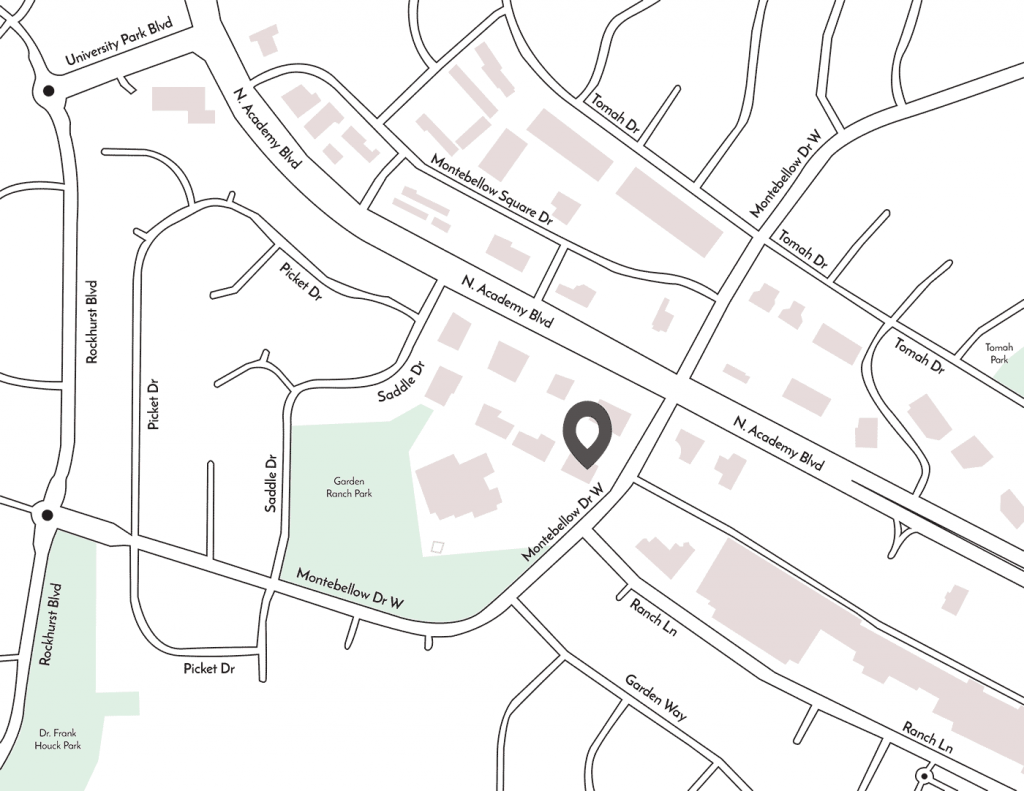 Please take the first right on Montebello from Academy. Our office is in the building behind the Life Network Family Thrift store!
Your smile is our success.