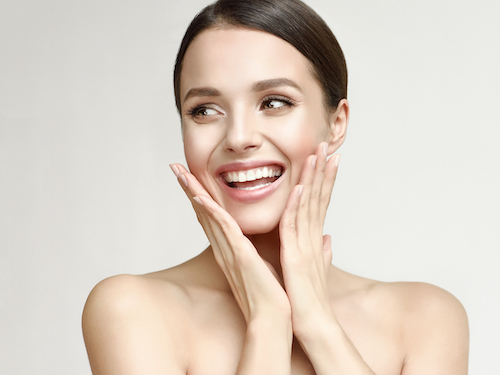 Among the variety of cosmetic dental treatments and services that Dr. Bowen offers, you may not think of Botox®/Fillers as an option. However, when you feel like your outsides don't match how you feel on the inside, Dr. Bowen can bring the two together with the benefits of Botox® and Dermal Fillers right here in the office. We strive to create a natural look that's still you, only better. We'll talk about your goals and concerns, and provide you with the fundamentals of this in-office, pick-me-up procedure.
While Botox®/Fillers are well-known for treating wrinkles and signs of aging, it can also achieve benefits for your smile and oral health. Botox® can improve the facial structures surrounding your smile and relieve chronic pain and discomfort associated with TMJ disorder (a dysfunction in your temporomandibular joints, or TMJs).
Is Botox®/Dermal Fillers Right For You?
Dr. Bowen will provide a thorough examination to determine whether you'd be a good candidate for Botox®/Filler treatment and if so, she will then consult with you personally to discuss the plan and aesthetic benefits. Dermal fillers are used to increase volume in the lips and cheeks, and eliminate unwanted lines around the mouth. In many cases, it is the final step to your cosmetic smile makeover that adds a truly impressive result.
Another way Botox® treatment can be helpful is by reducing inflammation and stress in your jaw joints by easing TMJ disorder pain and allowing you to have a more comfortable bite. Patients who suffer from chronic headaches and migraines, which can be associated with TMJ disorder, have also experienced therapeutic results with Botox® treatment.
All these treatments can increase youthfulness and complete a full cosmetic dental makeover. Whether you want to have a more dynamic cosmetic smile makeover, or you seek relief from the symptoms of chronic TMJ disorder, Botox/Dermal Fillers may be an important addition to your treatment.
We're known for outstanding results.