Colorado Springs Dentist
with dazzling results.
From your first visit to subsequent checkups and touch-ups, our team takes every opportunity to optimize your appointment. Come in for a cleaning and leave with a sparkling smile. From the simpler procedures to something more substantial, every visit is important and integral to your overall health, well-being, and confidence.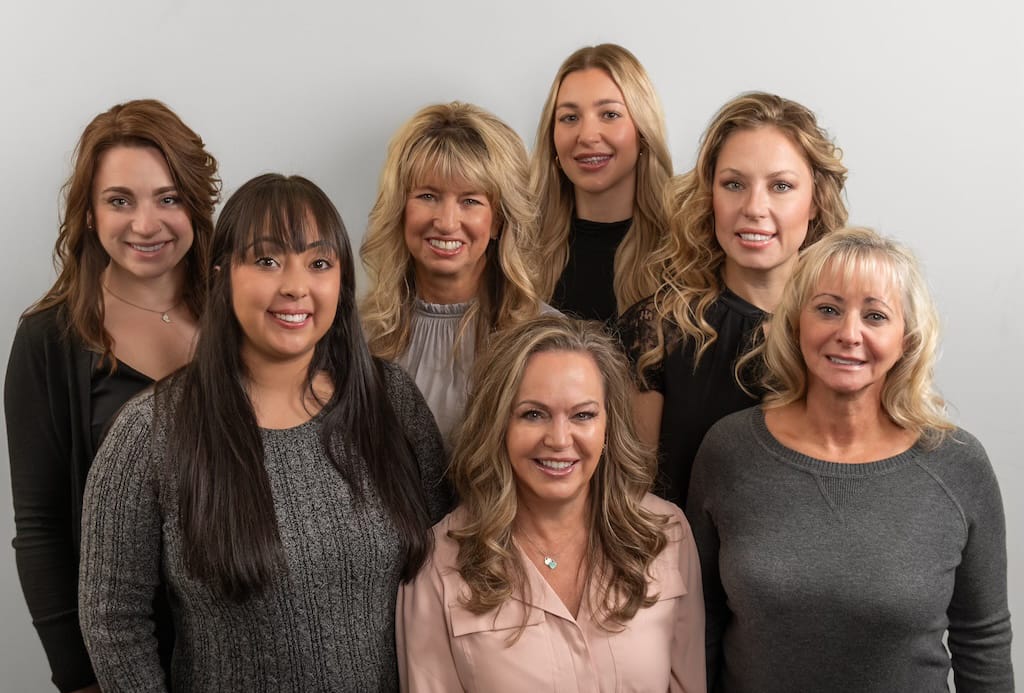 About Us
Your smile is our success.
For three decades, Dr. Rhonda K. Bowen, DDS has dedicated her life to improving the lives of others. With her tender touch and tremendous talent, smiles have been transformed and self-esteem has skyrocketed. Dr. Bowen is beloved in the Colorado Springs community, recommended by her patients, and continues to advance her understanding of this ever-accelerating dental field.
What we do
Our Approach
Using the latest and greatest in technology paired with our education and experience, we are able to offer our patients five-star service in a relaxed, yet professional atmosphere.
01.
General dentist Rhonda K. Bowen, DDS, and the rest of our team are service-oriented and sincerely passionate about the practice. Services geared towards greater oral health as well as a boost in beauty are what sets us apart, and we strive to make every service a pleasant experience.
02.
Compassionate and considerate, our team is concerned with your care from the moment you make your appointment until you're back home, healthy, and happy. Teamwork keeps the practice running smoothly, so the staff can focus on what matters most, your smile.
03.
As a patient of Dr. Bowen's, you can sit back, relax and enjoy the many amenities we have available for you while we take care of beautifying your smile. Because we know you work hard every day, we cater to your comfort by providing weighted blankets and neck pillows that can be warmed, Netflix and Youtube streaming, a full coffee bar, and complimentary Wifi during your visit!
Professionals
Meet the Team
Without a dedicated team, a dental office can't function at its peak. And when it comes to dedication, there's no team more devoted to your care.
Specialties
We'll give you a smile people notice.
We provide general, restorative, and cosmetic services, from basic cleanings to bridges, root canals to restorations. Full service in a spa-like environment means you'll receive reliable care with remarkable results.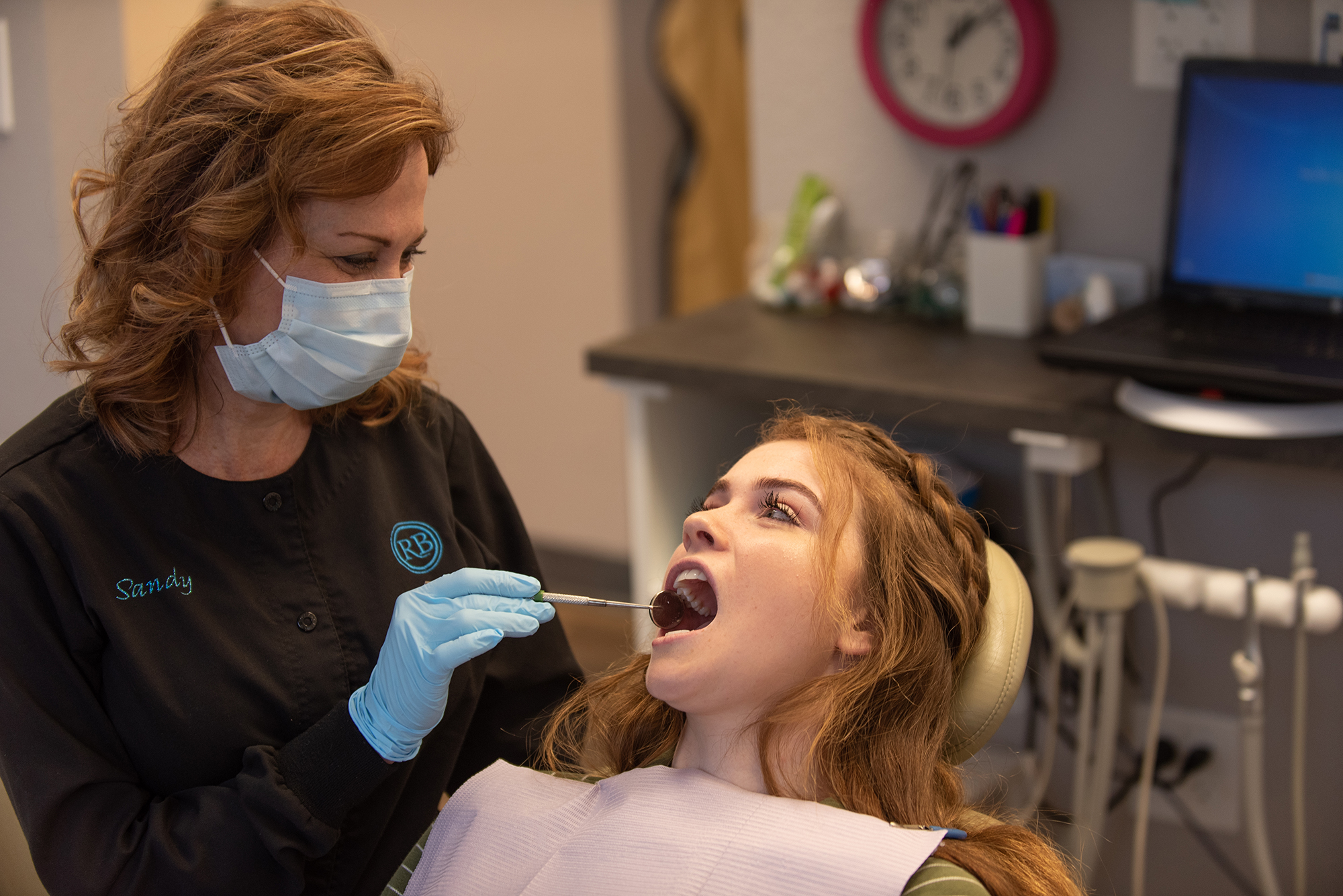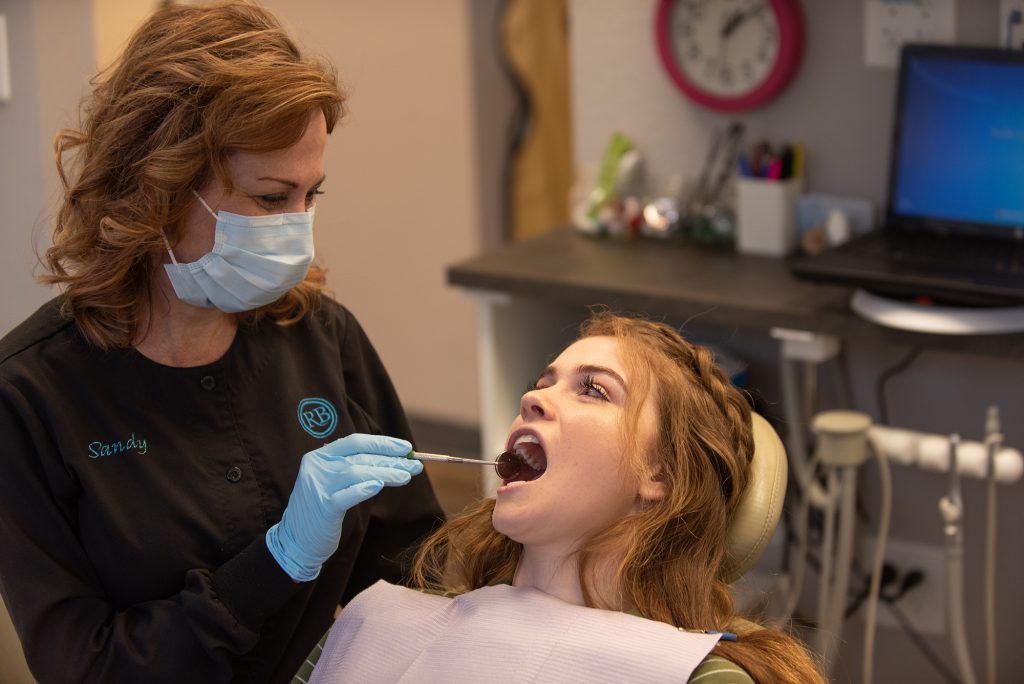 "
By far the best experience I have ever had at the dentist. The staff is friendly, highly competent and enjoy their work. Dr. Bowen is trustworthy and conservative in her approach and an overall wonderful person. The atmosphere of the office makes you enjoy going to the dentist.
"
I really love Dr. Bowen and her staff! The new office is wonderful and modern, and it feels like a family visit rather than a dental visit every time I go!
"
Friendly, understanding staff and hygienists, making sure that you're as comfortable. Also, they were able to get the coffee stain off my teeth! 10 out of 10 for hiding my caffeine addiction from the world!