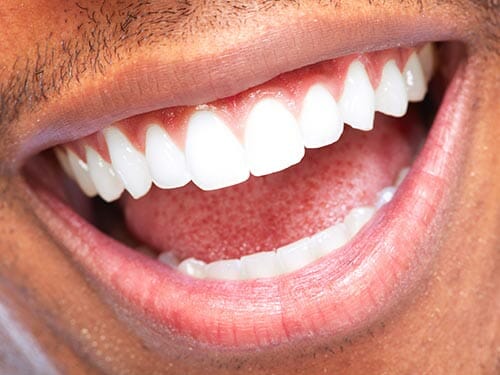 Depending on the severity of the condition, treatment for periodontal disease will vary. Your specific case will be evaluated by Dr. Bowen and a Dental Hygienist, and a recommended plan of action will be implemented.
What is periodontal disease?
When the pocket between the tooth and gums (called the sulcus) fills with bacteria, plaque, and tartar, irritation to the tissues in this area emerges. When not cleaned away and cared for, the gums become damaged which could lead to bone damage as well, weakening the tooth's support system.
The early stages:
If periodontal disease is at the stage of gingivitis, not too much damage has yet been done. In this case, we can clear up the condition with a few professional cleanings at the office as well as an at-home plan to keep the teeth and gums in good condition.
The advanced stages:
Once the disease has gotten worse – well past gingivitis – scaling and root planing, essentially deep cleaning, is the recommended course of action. The area in need of cleaning is numbed, and the tartar, plaque, and other toxins are removed from (above and below) the gum line and the roots are smoothed out. Gum tissue can now safely heal and the sulcus will get smaller. To keep the mouth from developing a future infection, we may prescribe medications, recommend special rinses, and suggest using an electric toothbrush for a deeper clean at home.
What happens if I still don't heal?
If the pockets don't respond to the periodontal cleaning, surgery is generally the next step. Dr. Bowen may refer you to a periodontist for this more specialized solution.
We're known for outstanding results.